To offer competitive services, we have developed an innovative solution that combines the power of mobile tools with the flexibility of a rapid development platform.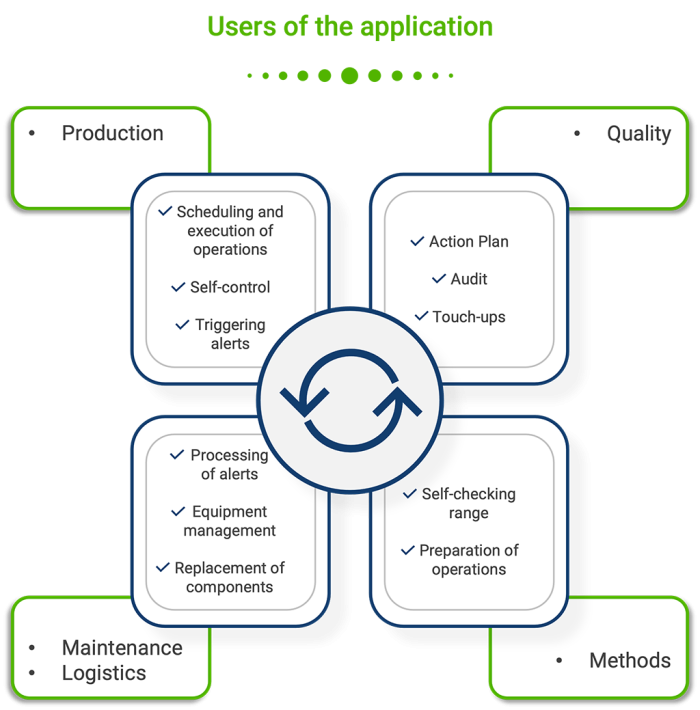 First of all, we carry out a free diagnosis that allows us to identify your specific needs. To do this, we conduct interviews with key people in your company.
We provide you with our proposal and recommendations for the implementation of your project (budget, scope, planning, resources).
We accompany you before, during and after the project, to implement the new business processes. We intervene at your request as a trainer or facilitator to support your improvement process.
Tell us about your projects