Production managers need real-time tools to effectively manage the day-to-day operations on the shop floor. Our objective is responsiveness and transparency in the flow of information.
Reduce administrative tasks and provide relevant information to make the right decisions.
Indicators and information are personalised and visible in the workshop for better understanding and greater involvement.
Do not manage by exception but define what your standard process should be.
Eliminate non-value-added tasks by challenging past practices to implement your processes adapted to the realities of the field.
Our vision is to provide you with a tailor-made and affordable solution.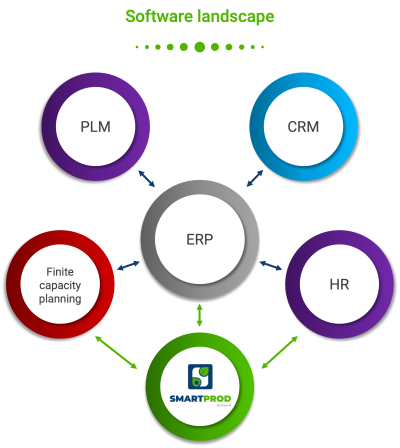 A SMARTPROD project is first of all an organisational project before being an IT project.
Of course, there are connections to be made and data to be managed, but it is a project that mobilises the whole company with the objective of continuously improving production and support processes (Quality, Maintenance, Methods, etc.).
Our approach aims in particular at :
reducing throughput times
hunting down dormant work in progress
the punctuality of production orders
increasing production times